Have you subscribed to Mental Chew? Receive new posts via RSS or email (off to the right) starting today!
You will be so proud of us. The artichoke lives!!
This week was a little slow in the garden. Weeds. More weeds. If you follow me on Facebook, you know that I have tried to make peace with mine. I am in search of dandelion recipes. Have you tried any? I am going to try a Farmers' Almanac Dandelion Soup recipe next week. Who knew I was growing this crop intentionally?
Several seeds made their way into the ground this week. I planted more spinach, LOTS of sunflower seeds in cups to start and our potatoes went into the ground or boxes.
The Yukon Golds are the Good Apple's. He has his own little bed for them. Remember this magical day for us last year? The Lil Man in his skivs, helping out his dad. Bare hands digging into the soil. Fingernails filled with dirt. Garden Heaven.
I planted Sangre, French Fingerlings and German Butterballs in our potato boxes. I have two other varieties to go, but I am not sure where I am going to plant them! Today, I found myself tucking potato starts into my flower boxes. Desperate measures for desperate times.
So there are a couple of regulars in my garden (along with the dandelions) who come back to visit every year. They get plucked year after year, but they insist on returning. I don't know their names. Can you help me?
What is that ferny looking thing on the top?
I really have a strong dislike for this cluster.
Lovely shade of purple, eh? What is it?
I know I should know these, but I don't. I have focused my learning to what I want to grow, not the other way around. This just screams what a novice I am. Help me. Please.
Finally, beginning in June, I will be featuring an island garden, other than mine, every other week during "How Does Your Garden Grow?" While I know all of you are just waiting with baited breath to find out what is happening in my garden each week (ha!), there are many talented gardeners on the island with so much to share in terms of knowledge and beauty. If you know someone on San Juan Island who fits this bill, send them my way!
Click here to see past issues of "How Does Your Garden Grow?"
And so...how is YOUR garden growing?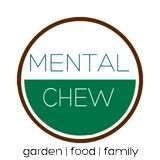 All photos are taken by Val Curtis and can be used with permission only.